The Blue Ridge Chorale is the premier Central Virginia community choir. Our members are residents from many local counties. We are a nonprofit organization and in order to continue our 54-year tradition of bringing inspiring music to our community we need to raise funds.
**********************************************************************************
GIVE LOCAL PIEDMONT – MAY 9th!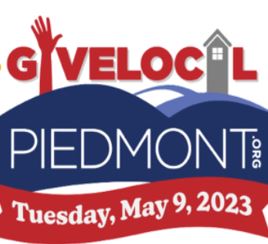 CLICK for Additional Information
Donations may be made by visiting our webpage at givelocalpiedmont.org or by sending your donation to our PO BOX 1871 Culpeper, VA 22701.
Log on & give local on May 9th Give Local Piedmont inspires community members to give BIG to the nonprofit organizations that are making our region stronger. Every dollar donated is increased with additional "bonus" dollars provided by the PATH Foundation, as well as sponsor-driven prizes. Starting APRIL 25th, donors may begin pre-event donations. We encourage you to give on the day of the event, MAY 9th, so your donations will qualify for prizes!
This event supports them in raising awareness and funds for their organizations. This one-day of giving is remarkably beneficial in encouraging new donors, youth donors and in enhancing the donations of the day with a cash bonus provided by the PATH Foundation, that is distributed to each and every 501(c) (3) organization participating. We also spend months raising money from local businesses and individuals and our own fund holders to offer prize money that may be earned throughout this one day of giving.
Donations may also be given by visiting our webpage at Donations and Sponsorships – Blue Ridge Chorale of Culpeper (brcsings.com) or by sending your donation to our PO BOX 1871 Culpeper, VA 22701.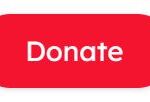 We appreciate your support and thank you in advance for a donation from YOU our loyal supporter. We plan to present our Spring Concert on May 6th at Lake of the Woods Church, Locust Grove, VA @ 7:00pm and May 7th at Culpeper Baptist Church, Culpeper, VA @ 3:30pm. You will have an opportunity to listen to our concert and make a donation via YouTube later in May. Any and all donation amounts will be appreciated and are tax-deductible per IRS regulations.
As always, thank you and "enjoy the musicâ€!
**********************************************************************************