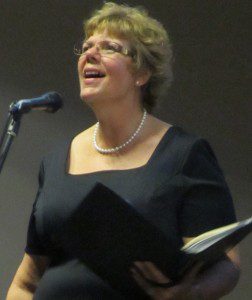 What a great time we had singing our "Out of the Stars" concerts at the end of April!  We sang up a primordial storm in "Let There Be Light,"  kept our cool through the very moving "Sing Me to Heaven," reveled in the mysterious "May It Be,"  and enjoyed a diverse and entertaining program of songs. In this photo, Margie Blankenship solos in "True Light."   The concerts were fun, moving and really great to be part of.
Our Youth and Adult Chorales joined to sing "Child of the Universe."   We had a multi-media program supporting our concert themes and even a starry, cafe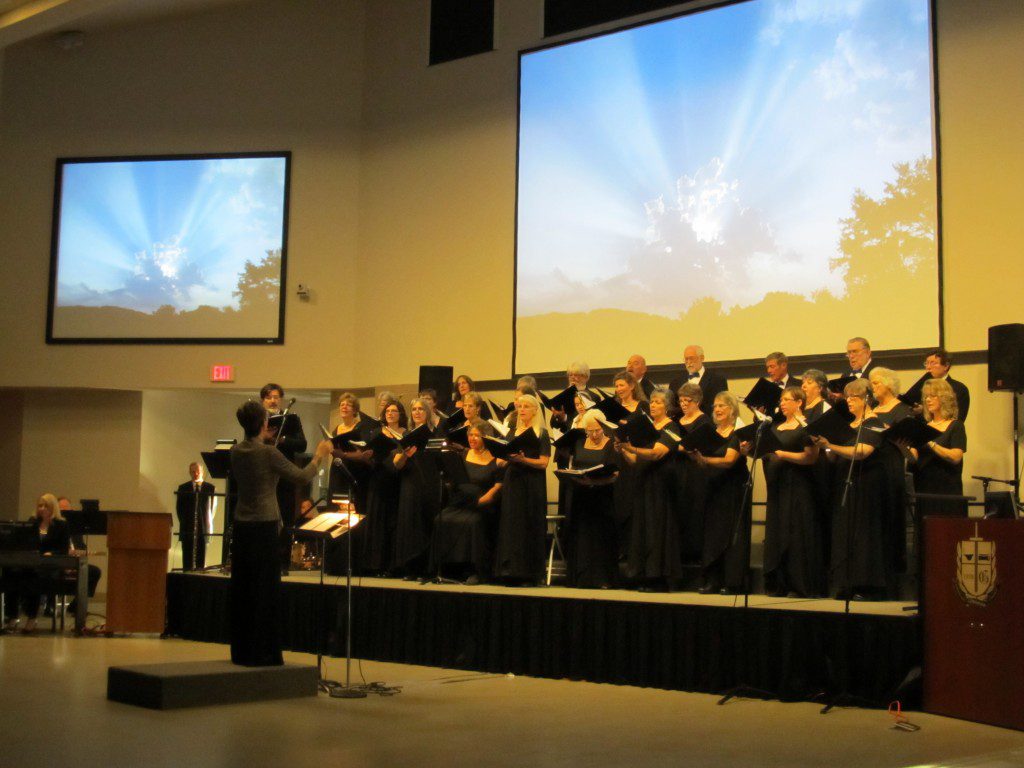 atmosphere for the concert at Germanna!  See our June Newsletter in Information Updates for more photos and news about our concerts.