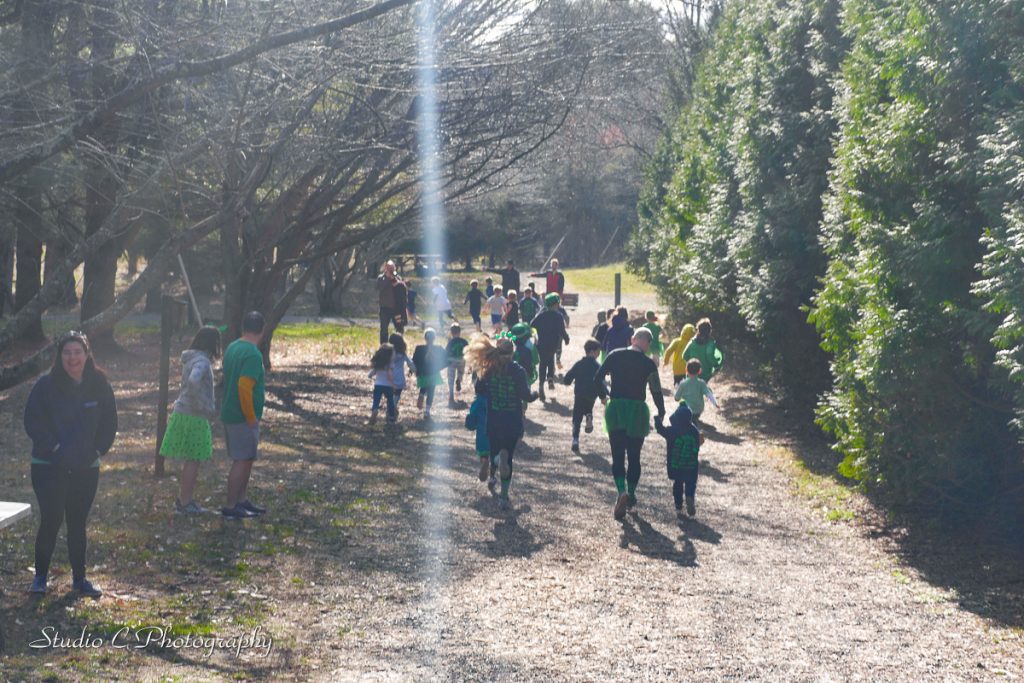 The second annual Shamrock Shuffle 5k was a roaring success this Saint Patrick's Day weekend at Verdun Adventure Bound. A large crowd of runners and walkers showed up in their fanciest green finery to celebrate fitness, nature, and music. Members of the Chorale, along with their spirited and supportive friends and family, turned out in their finest emerald garb as well, to help the runners and walkers have a successful race day. Participants were greeted by smiling faces of volunteers as they checked in at the registration table, made their way along the course, crossed the finish line, and came to pick up a snack at the kitchen afterwards. From the littlest leprechauns in the kids 1K to the wisest of leprechauns in the 5K, every finisher's arrival at the finish line was celebrated with whistles, clapping, and encouraging cheers.
By the numbers, this year's Shamrock Shuffle was an even bigger success than last year's. 25 finishers crossed the line last March; this year, we greeted 75 proud finishers at the line. 25 little leprechauns claimed their golden medals at the end of the "rainbow" 1K. Participants in the 5k ranged in age from 9 to 86, and came from as far away as Virginia Beach, New Jersey, and even Japan!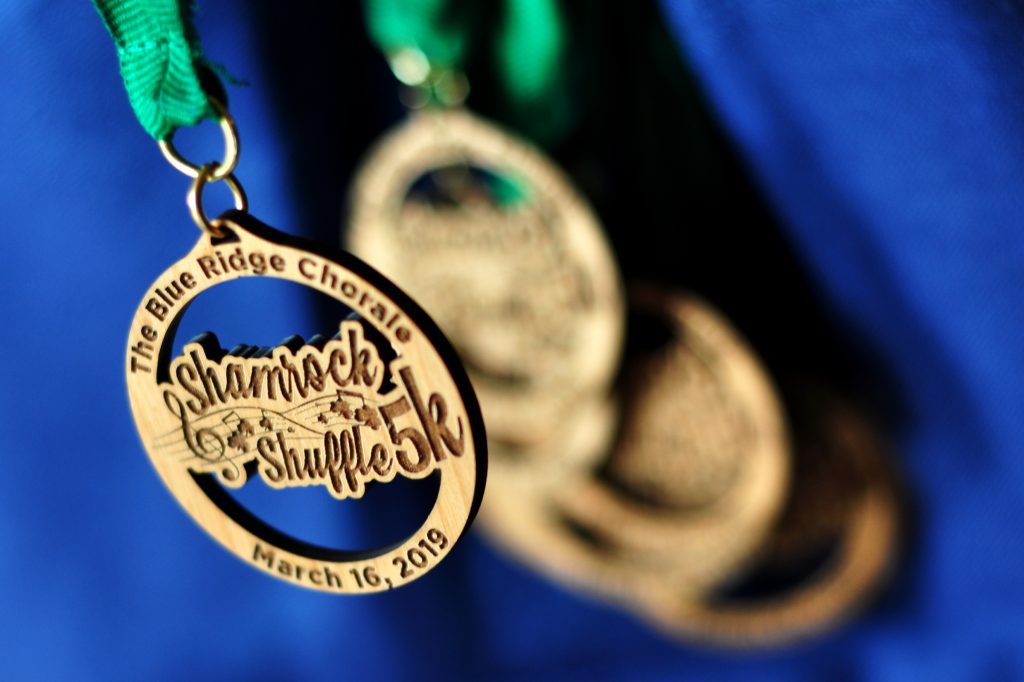 Congratulations to all of the age group award winners! They received custom 3D printed keychain medals on green lanyards, to remind them of their success throughout the year.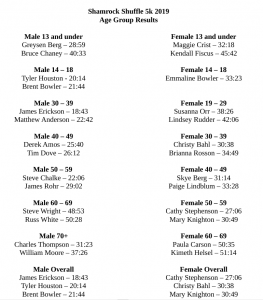 Click below for complete race results:
Tim and Johncie Carlson of Studio C Photography captured lots of exciting moments of the event, and are offering digital images for participants to use online; finish line photos make great social media profile pictures! High quality prints are also available to purchase. Click here to access a gallery of event photos from Studio C Photography.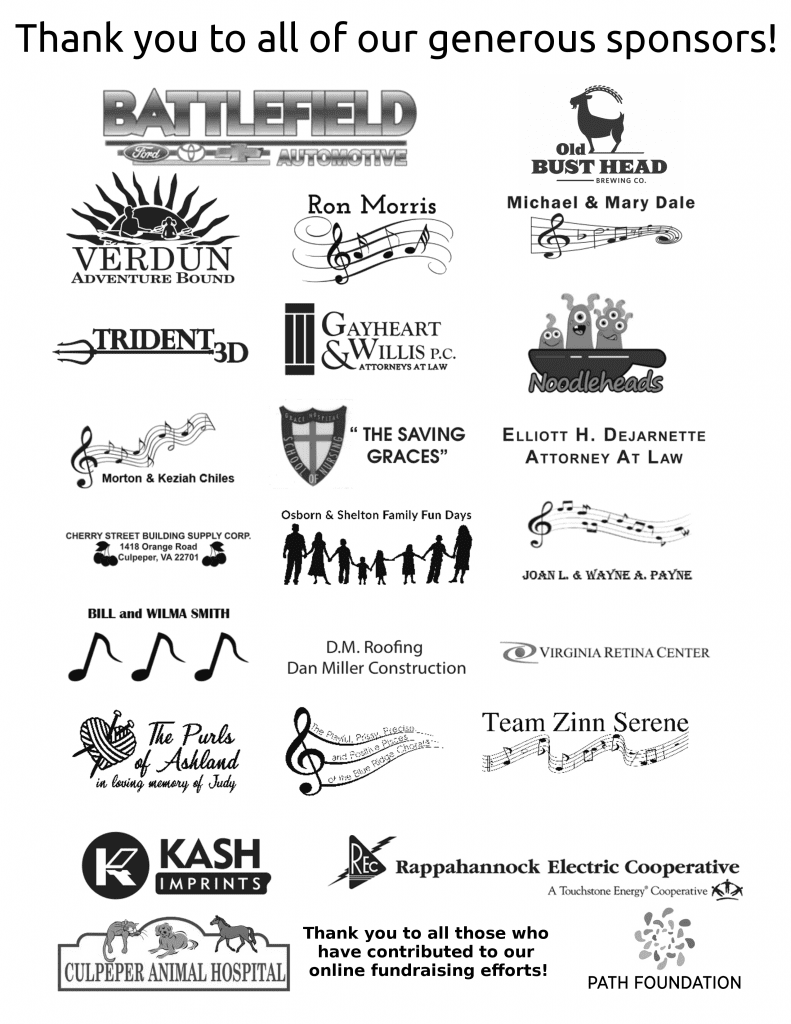 Thank you to all of the sponsors, volunteers, runners, walkers, and families that made this event possible! We are excited to continue to improve, and offer an even more fun and exciting race next year!