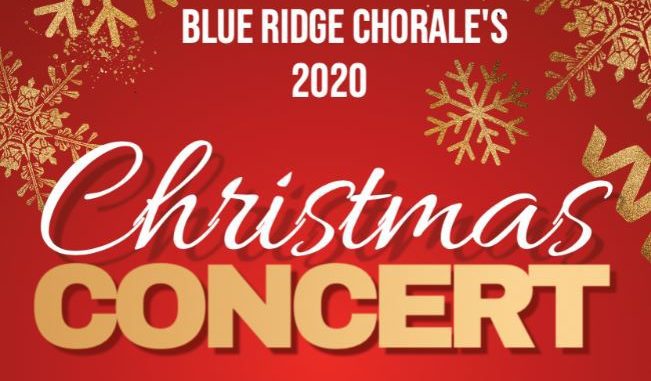 The Blue Ridge Chorale will present a collection of Holiday Songs that are sure to inspire, lift your heart and soothe your mind.
The Blue Ridge Chorale, a 70-voice choir in Central Virginia, is reduced to 30-voices this season due to the Covid-19 virus. Our Music Team and Board of Directors decided to safely move forward.
Our 2020 Winter Concert Video does not require a ticket! However, we would appreciate a generous tax-deductible donation. Only with your contribution to our organization can we continue to provide vocal music to our community.
Our Choral Concert will be recorded at the Culpeper Baptist Church and Culpeper Media Network has volunteered to video tape our concert.
WE WILL PRESENT OUR MUSIC TO THE COMMUNITY BEGINNING ON SATURDAY, DECEMBER 19, 2020. Visit our website to view the concert video and make a generous tax-deductible donation.
We hope you enjoy our music and feel inspired to tell others to visit our concert video page.